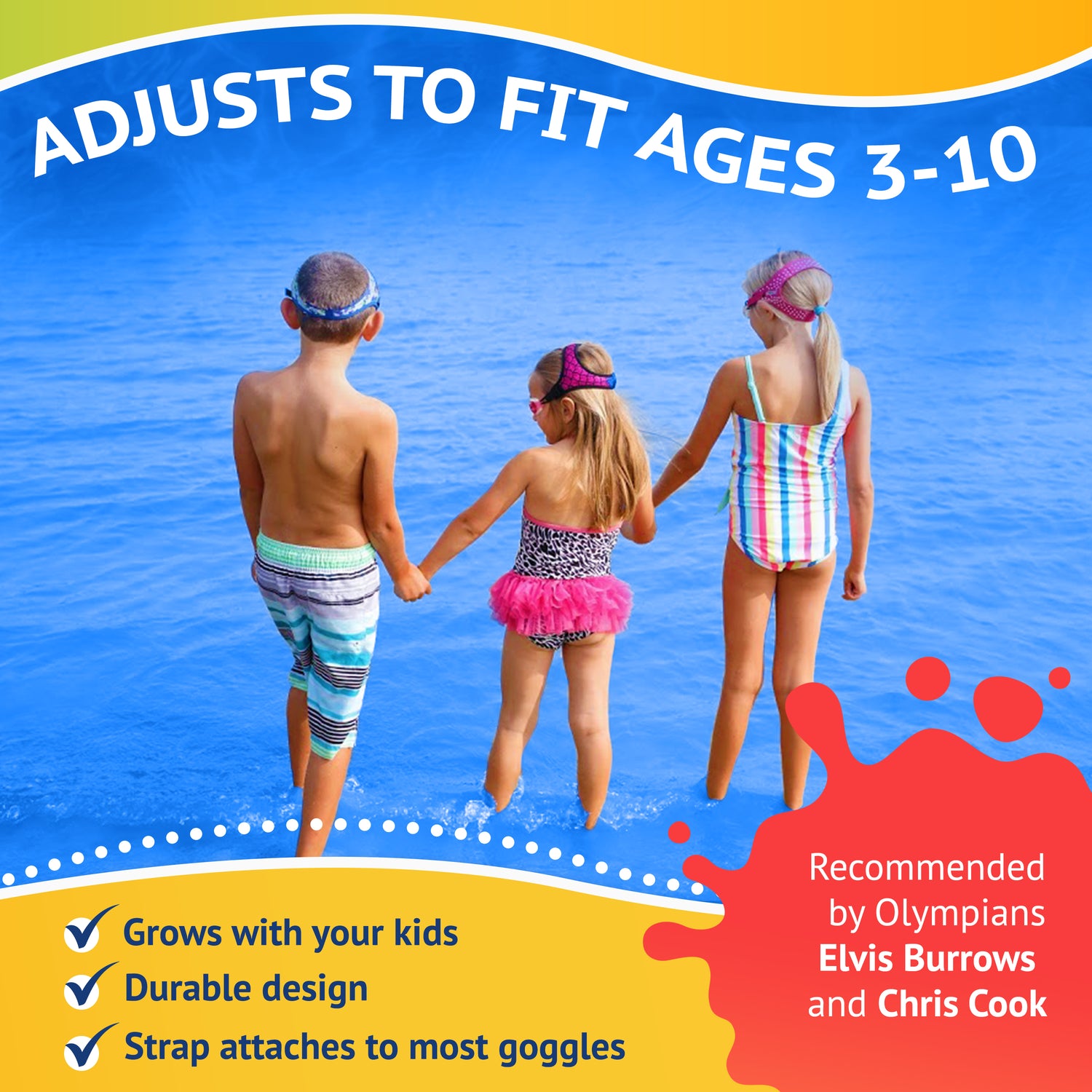 SO EASY
Frogglez are so easy to use, stay in place, and won't pull hair. We guarantee you won't find more's swim goggles comfortable kid.
The patented hassle-free design never pulls hair, eliminates the need for adjustments, and stabilizes goggles to stop water leakage. 
No more crying kids and stressed-out parents at the pool!
Get Frogglez Goggles in the UK
The Best Goggles

Frogglez are the only goggles I will buy for my grandchildren! They swim like fish and love wearing Frogglez!

- Patti R.

Great for little ones!

My kids love these because they are easy to put on by themselves and don't pull their hair. Highly recommend!

- Melissa S.

This is our third pair!

We will never buy anything else. We absolutely love these!

- Stuart D.